Before you commit to a streaming provider, you should test it extensively for your personal needs and ideas. Most VoD services offer a trial subscription that allows you to test the service for a few days, weeks or a month free of charge. Joyn's trial month was even extended to three months in May 2020 due to the Covid 19 pandemic.
Joyn Free
Joyn Free is permanently free of charge. With it, you can already access various contents of films, series and documentaries from the media libraries. In addition, Joyn Free offers linear TV (61 live TV channels) in SD quality, e.g.:
all public channels from ARD, ZDF, 3sat, Phoenix, KiKa, etc.
the private channels ProSieben, Sat.1, Kabel eins, DMAX, Welt, Sport1, MAXX, Sixx Eurosport1, N24 Doku, Nickelodeon, Tele5 and Servus TV
Special-interest channels such as HGTV, TLC, CNBC, Bloomberg Television, RiC TV, MTV, Comedy Central, Deluxe Music
Popular series such as Germany's Next Topmodel, Promis unter Palmen and Big Brother can be watched live and on demand with Joyn.
You can use Joyn Free on the following devices:
on the web with Chrome 70+, Firefox 63+, Safari 11+, Edge 17+
on Android smartphones and tablets from version 5 or in the Chrome browser on the smartphone from Android version 4.4
on iOS smartphones and tablets as of version 11 or in the Safari browser on the smartphone as of iOS version 11.2.1
on Android Smart TVs (Philips, Sony, … )
on Apple TV
on Samsung (Tizen) Smart TVs
on Amazon Fire TV
via Google Chromecast
on LG Smart TVs
on Sony PlayStation 4
Joyn PLUS+ Advantages
Joyn Plus+ is the paid offer of the streaming service. Compared to Joyn Free, the subscription offers significant added value:
ad-free
all contents of the media libraries, complete series
exclusive series
large selection of films, including current blockbusters
Content in brilliant HD quality
9 German pay-TV channels, including:

Sat.1 emotions HD
Pro7 Fun HD
Kabel1 Classics
Animal Planet
Discovery Channel HD
Eurosport 2 HD
eSport1 HD
Sport1+ HD
wetter.com TV

Access to the latest series and Joyn Originals
A complete overview of Joyn Plus+ is provided by Matthes' blog. To view the content in HD quality, you need an internet connection with sufficient bandwidth.
How much does Joyn cost?
Joyn is a free streaming service that already offers a lot of functions without registration. For example, you can access the broadcaster media libraries and stream series you missed on TV.
Joyn PLUS+ is the premium version of Joyn and costs 6.99 euros per month. For the first month, there are no costs for you as a new customer. You can cancel the free month until the end of the last trial day.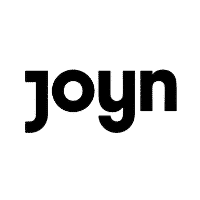 Joyn free trial
Joyn is a German streaming app to enjoy TV anytime and free of charge as web TV. With over 60 live TV channels, the streaming service offers perfect entertainment for everyone.
Joyn plus+ trial month
Joyn offers the possibility to test the premium offer for seven days free of charge. To book the trial period of the streaming provider, two requirements are necessary.:
Registration with email address
Specification of payment information
After registering, you will need to confirm your email address and you will be able to complete the trial subscription. The following payment methods are available:
PayPal
Google Play or App Store
Direct debit
Credit and debit cards such as VISA, MasterCard, American Express
This is what you get to see for free during the trial period
During the trial period, you will receive all exclusive content: These include Joyn's own productions such as "Check Check", "Mrs. Jordan Equals", "Dignity", "Mördermann" and the sadcom "MaPa". On the other hand, Joyn Plus+ offers international series such as "The 100", "Doctor Who", "What we do in the Shadows", "One like Alaska" and many more. You can stream live TV channels in HD quality and get access to 6 pay TV channels from ProSiebenSat.1 and Discovery.
To cancel the trial period
You have until the last day of the trial period to cancel the premium version in good time. You can do this via the account settings, under the heading "My membership". If you have subscribed to the service via the mobile Joyn app, you must cancel at least one day before the end of the trial period. The reason for this is that the cancellation via the app stores requires a processing time of up to 24 hours. If you have ordered Joyn via Amazon, you must cancel your subscription there.
Theoretically, you can also end the trial period directly so that you don't miss the cancellation period. You then have the option of using Joyn PLUS+ until the last day of the free period. Make sure you receive a confirmation of the cancellation by email.
Joyin plus, Jyon plus – How is Joyn spelt correctly?
Joyn has certainly shown creativity in the choice of its company name. For one thing, the company name contains the English word "Joy" – translated into German: Joy. On the other hand, it plays with the English term "joint venture", which describes the partnership of two companies in a joint project. Joyn is a merger of ProSiebenSat.1 and Discovery Deutschland.
Trial subscriptions to various streaming services
Most streaming services offer a trial offer for their customers, because nobody buys a pig in a poke. Most trial memberships are free, Sky Ticket charges a lower price for the first month.
| streaming-service | Trial subscription duration | Cost of the trial subscription |
| --- | --- | --- |
| Amazon Prime | 30 days | free |
| Disney+ | 7 days | free |
| Joyn | 7 days | free |
| Netflix | – | Only selected free content |
| WOW | 1 month | from 7,95 € |
| waipu.tv | 1 month | free |
| Zattoo | 1 month | free |
| RTL+ | 1 month | free |
Streaming services and their trial subscriptions in comparison