"When knowledge and serenity complement each other, harmony and order emerge."
Chuang-tse, Chinese philosopher and poet, c. 365 – 290 BC.L
The Lounge Radio Concept
After a stressful day at work, you deserve a break. Your Chill Radio provides the musical atmosphere in which you can sit back and relax. The ingredients are simple: ambient, deep house, downtempo, chillout, mixed with a fresh breeze of soul and jazz. Rhythmic sounds pamper your ears and let your soul dangle.For your maximum relaxation, we focus entirely on relaxed lounge music, without news or moderation.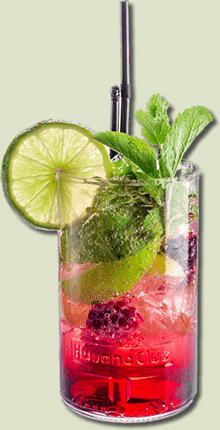 The term lounge stands for the various musical styles that are suitable for background sound in bars, hotel lobbies and lounges, for example, and usually have a relaxing character. The spectrum includes electronic variants, calmer forms of house music as well as mixed forms such as acid jazz, nu jazz, new age and the newer electrotango. Older styles such as jazz and easy listening are also part of lounge music. In newer genres assigned to lounge music, many elements of traditional regional music styles can be found again, e.g. rhythms or typical vocals from Latin American and African music.
How to receive Lounge Radio
Lounge Radio is a "user-generated radio" of the provider laut.fm and broadcasts worldwide on the internet. This gives us the opportunity to play a unique lounge music mix that you cannot receive via FM or DAB+. You can find us on many streaming portals, e.g. vTuner or Airable. Alternatively, you can click on the links below and copy the stream address into your web radio. Stream URL: https://stream.laut.fm/loungeradio Audio format: 128 kbit/s MP3, sampling rate: 44,100 Hz. Listen to our Downtempo Radio on the move? 
You will find our Chillout Radio Stream in your web radio under the entry "Lounge Radio laut.fm" if the receiver uses the database of airable (Smartradio Frontier Nuvola).
"Lounge is a music genre that became popular in the 1950s and 60s. The genre includes the styles of easy listening and smooth jazz. Today, the term lounge has changed to more contemporary, electronic music. Chill-out, downtempo and deep house are characterised by their slower tempo and softer sounds."
Our Lounge Radio Artist Top 5
With over 5,500 tracks, Lounge Radio provides a perfect modern lounge mix where relaxation is guaranteed. Our performers want to spoil you with their lounge sounds. Here are the top 5 most frequently played artists.
05. June 2023
Loading
Which artist, title or album are you missing from the Lounge Radio programme? Do you know good lounge music that should not be missing from our Chillhouse Radio? Contact us and we will check your suggestion. By e-mail at post@lounge-radio.eu. Otherwise: Instead of Netlix and Chill, just Lounge & Radio.
Now playing on Lounge Radio
Last played on Lounge Radio
What is internet radio actually?
Streaming, internet radio, web radio – the terms are varied, but what do they actually mean? Lounge Radio broadcasts its radio programme only on the internet, in a so-called "stream". Our Chill Radio can then be listened to, for example, via an Internet-capable radio, on a PC or on a tablet. A stable internet connection is a prerequisite for this, because the radio only broadcasts online. The range of online stations has grown steadily in recent years. Listeners receive a diverse range of stations with different music genres with the new web radios. The variety of different programmes covering all possible genres is almost endless. What are the disadvantages of broadcasting a radio station on the internet? With growing diversity, it becomes confusing to find the "right" programme. Portals like vTuner or radio.de sort the radio stations by language, genre, country and transmission rate. In addition, a reliable internet connection is a prerequisite for uninterrupted playback of the web radio station. When choosing a new radio, make sure that it can receive digital radio DAB+ and Internet radio in addition to conventional FM.